In Memoriam: Tonči Kuzmanić
It is with great sadness that we announce the passing of Tonči (Ante) Kuzmanić, one of the founders of the Peace Institute and its long-time collaborator, researcher and professor of sociology, and father, grandfather, husband and friend.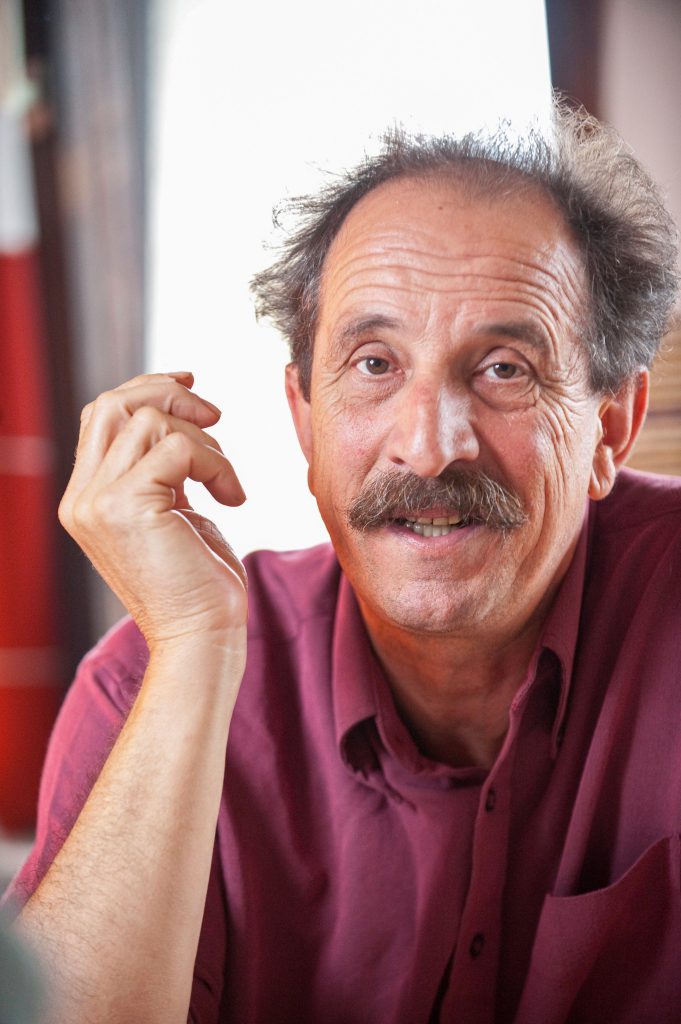 Tonči was an activist in the peace and civil society movements of the 1980s, one of the earliest members of the Committee for the Protection of Human Rights, a Mladina columnist and the author of a number of articles. He was a steadfast opponent of racism and discrimination, a brilliant analyst of the disintegration of Yugoslavia, a relentless critic of social hypocrisy. In his writings, public appearances and teaching, he encouraged us to take individual and collective political responsibility and advocated for the ethics of independent thinking regardless of the consequences.
He was born in 1956 on the island of Vis, where he completed his primary schooling. After finishing secondary school in Split, he enrolled at the Faculty of Social Sciences in Ljubljana, where he graduated in 1982 and later also received a master's degree in political science. In 1996 he received his doctorate in sociology from the Faculty of Arts. Among other activities, he was the editor of the Journal for the Critique of Science, a researcher at the Institute of Sociology, a lecturer at the Faculty of Social Sciences and later an associate professor at the University of Primorska, where he left his mark on many generations of students.
At the Peace Institute, he headed several research projects on nationalism, racism, and discrimination, and was the author, editor, and co-editor of numerous works published in Peace Institute book collections as well as by other publishers. Among his most important works are the books Labin Strike: The Paradigm of the Beginning of the End (1988), Yugoslavia-War (1992), Creating Antipolitics – Elements of the Genealogy of Social Science (1996), Hate Speech in Slovenia (2000), Nation-States and Xenophobias (2005), Contributions to a Critique of the Managerial Paradigm (2008), and Rediscovering America (2011). He also edited several books in the collection of the Workers' Punk University, on revolution, the left, the right, neoconservatism, and other topics.
He founded the well-known Workers' Punk University (DPU), an educational project of the Peace Institute, which beginning in 1996 opened up opportunities for the active education of young people on the latest political topics and influenced generations of humanists and social scientists. He was driven by the belief that the university had been lagging behind in thinking about contemporary social and political realities for some time. DPU developed into a remarkable independent educational project that lasted sixteen years. Tonči also encouraged the creation of the Intolerance Monitoring Group, which published a series of analyses on racism, nationalism and hatred of those who are different, and wrote regularly for the journal Media Watch and for the Media Watch book series. As a tireless opponent of war, he opposed Slovenia's accession to NATO with far-sighted arguments that have recently been proven to be wholly justified.
Tonči was a researcher and a rebel, and in this sense a fierce critic. He frequently and astutely drew our attention to symptoms, events, and social processes that most researchers overlooked. With his noriginal thinking, radicalism and passion, he made a significant contribution to the creation and continuing existence of the Peace Institute. He was a mentor and inspiration to younger colleagues. We will always remember him with fondness as someone who also knew how to create unforgettable rock'n'roll entertainment from scratch at parties, using only his guitar and vast knowledge of music.
Rest in power!
Tonči's colleagues at the Peace Institute together with his family invite you to sign the book of condolences.